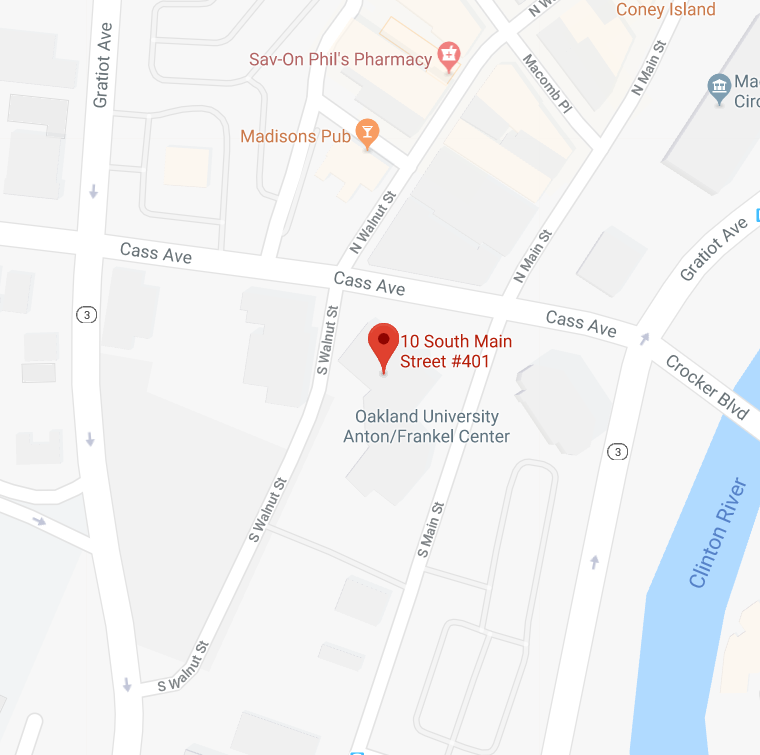 SUGAMELI Attorneys & Counselors, PLC
Office Address:
Sugameli Attorneys & Counselors, P.L.C.
Towne Square Building
10 S. Main Street
Suite 401
Mt. Clemens, Michigan 48034
By appointment:
2833 Crooks Road, Suite 104
Troy, Michigan 48084
Telephone:
586-690-7510
Email:
[email protected]
Fax:
586-469-4303
Should you need to leave a message, we will make every effort to contact you within 24 hours and thank you for your patience.